The Bible has never been easier to access.  Consider this post from Crossway, the publishers of the English Standard Version of the Scriptures: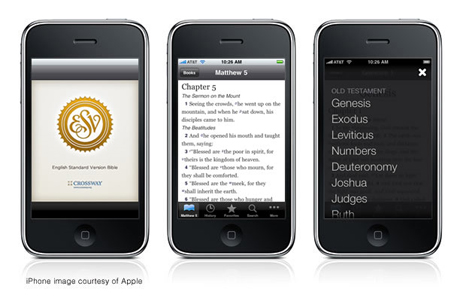 At Crossway, we have the highest regard for Scripture.  Our passion to reach people with the gospel and the truth of God's Word is the driving force behind everything that we do.  Including our use of technology.
When we released the  English Standard Version of the Bible in 2001, we immediately made it available  online, for free.  Eager to get the Bible into as many formats as people will read, we've released the ESV as an iPhone/iPad app,  Android app, and as an  eBook for your Kindle or Nook.
Prefer to listen to Scripture?   You can stream it at  ESV Online.  We've worked with our friends at  Faith Comes By Hearing to offer several audio versions of the Bible, for free.  Another set of audio files is available on  YouTube.
For our technologically savvy friends, we've even made the  API to our ESV Bible text and ESV audio available free of charge for non-commercial use.
Why make this content available for free digitally?  Because the Lord has been generous to us by entrusting his Word to us, which is able to make us wise for salvation through faith in Jesus (2 Timothy 3:15).  As we are able to by God's grace, we want to make it easier for people worldwide to access this inexhaustible treasure.
The barrier is low; you're but a few clicks away from being able to engage the very word of God.