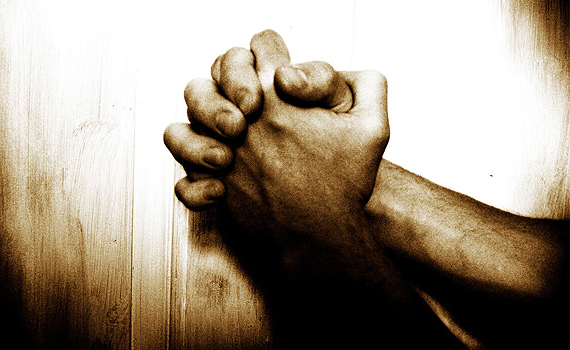 Renew (verb) — to begin or take up again; to restore to a former state; to replenish, revive or reestablish; to make new.
But when the goodness and loving kindness of God our Savior appeared, he saved us, not because of works done by us in righteousness, but according to his own mercy, by the washing of regeneration and renewal of the Holy Spirit, whom he poured out on us richly through Jesus Christ our Savior, so that being justified by his grace we might become heirs according to the hope of eternal life. (Titus 3:4-7)
By the washing of regeneration and renewal of the Holy Spirit, I have been given a fresh start.
For in Christ Jesus you are all sons of God, through faith. For as many of you as were baptized into Christ have put on Christ. (Galatians 3:26-27)
God has made me new.  Having discovered God's will for my life and adopted his way of thinking as my own, I find that my perspective has changed.  By his grace and mercy, I have been renewed.  The old sinful self is put off.
I have been crucified with Christ.  It is no longer I who live, but Christ who lives in me. (Galatians 2:20a)
A new self has been put on.
And the life I now live in the flesh I live by faith in the Son of God, who loved me and gave himself for me. (Galatians 2:20b).
Now, the crucifixion of my old self of sin must translate into practical transformation of conduct.
Now this I say and testify in the Lord, that you must no longer walk as the Gentiles do, in the futility of their minds. They are darkened in their understanding, alienated from the life of God because of the ignorance that is in them, due to their hardness of heart. They have become callous and have given themselves up to sensuality, greedy to practice every kind of impurity. But that is not the way you learned Christ!—assuming that you have heard about him and were taught in him, as the truth is in Jesus, to put off your old self, which belongs to your former manner of life and is corrupt through deceitful desires, and to be renewed in the spirit of your minds, and to put on the new self, created after the likeness of God in true righteousness and holiness. (Ephesians 4:17-24)
Christians of the first century needed ongoing encouragement, and so do Christians of the twenty-first century.
Put to death therefore what is earthly in you: sexual immorality, impurity, passion, evil desire, and covetousness, which is idolatry. On account of these the wrath of God is coming. In these you too once walked, when you were living in them. But now you must put them all away: anger, wrath, malice, slander, and obscene talk from your mouth. Do not lie to one another, seeing that you have put off the old self with its practices and have put on the new self, which is being renewed in knowledge after the image of its creator. (Colossians 3:5-10)
In the interest of growth and maturity, with the goal of transformation into the image of your Creator, take some honest inventory today.
What "old self" practices am I continuing to selfishly gratify?
What aspects of discipleship have I been leaving undone?
Where am I slipping into unholy conformity with the world?
Where are the battle fronts of spiritual warfare in my own life?
What areas of my daily life need specific attention in 2011?
If 2010 was more like a desert than an oasis, how much of that has to do with my allowing the old self of sin to remain in control?