This morning I ran across these aftermath photos from the recent flooding in Australia.  The impact that nature can have on our lives and our "developments" is remarkable, and ought to be sobering.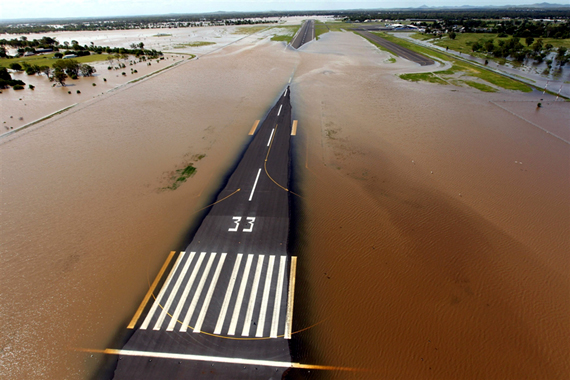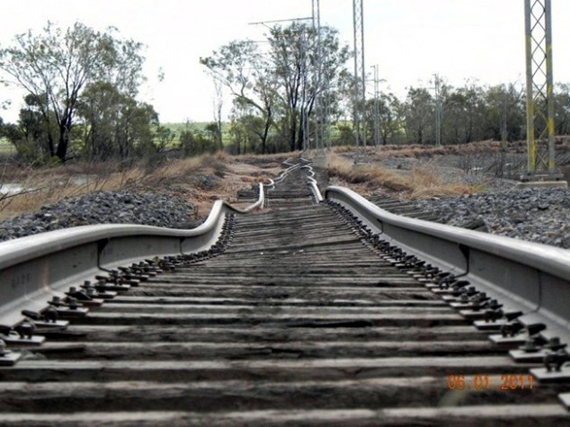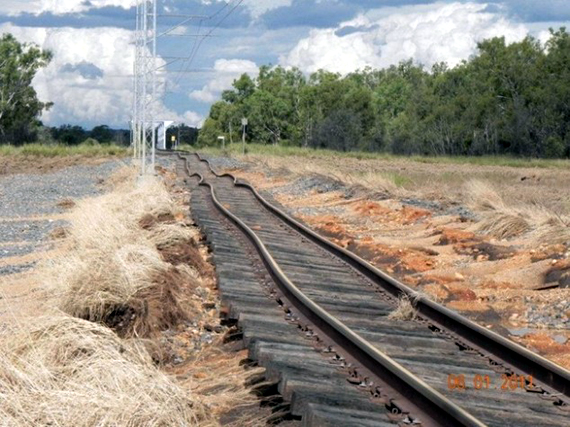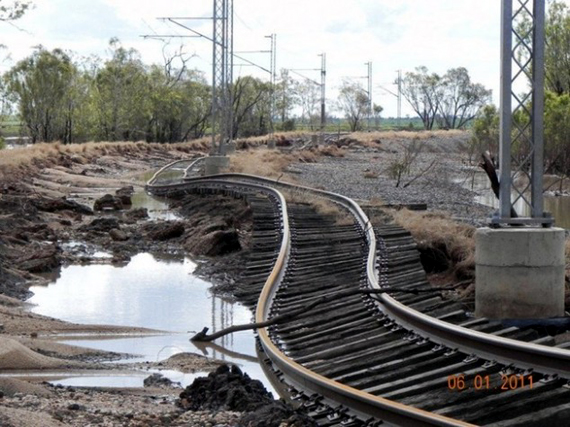 But the images also got me thinking about the nature of life itself.  At times, we think of our lives as smooth, perfectly straight runways with ourselves as the pilots.  We have our agendas.  We've got places to go, people to see, and things to accomplish.  We're picking up speed and bound to be airborn in moments.  And then the runway floods.  The day, the week, the month—maybe an entire season of life—didn't turn out like we expected.
At times, we think of our lives as carefully laid train tracks with ourselves as the engineers.  We're in a hurry.  We've got loads to carry, weights to pull, and things to deliver.  We've got our momentum heading in the right direction and life is running right on schedule.  And then the floods hit and the tracks warp.  "You've got cancer."  "I want a divorce."  "I'm afraid it's too late."  "I'm so sorry, but there was nothing we could do."
And we are reminded.  We are not the pilots.  We are not the engineers.  And we feel lost.
What if that were the end of the story?
Thank God it's not.  There is a God who is good and does good (Psa 119:68).  He has promised us in his revelation to mankind that sometimes the runway is going to flood and the tracks are going to warp.
Because of sin—our own and that of others (Prov 13:15).
Because of trials—for our refinement and the encouragement of others (James 1:2-4).
Because of  futility—as a God-given reminder to groan in expectation (Rom 8:20-23).
Maybe you're reading this post this morning and you don't even know that the runway of your life is going to flood this afternoon.  Perhaps just yesterday you experienced a painful warp in the track of your life.  Let me be the first to say that I'm not always sure why our runways flood and our tracks are bent.  But I do know this.
Neither death nor life, nor angels nor rulers, nor things present nor things to come, nor powers, nor height nor depth, nor anything else in all creation, will be able to separate us from the love of God in Christ Jesus our Lord. (Rom 8:38-39)
I'm not the pilot.  But that's alright, because I know who is.  And maybe, just maybe, I need the runway of my life to be interrupted to remind me that I'm not the pilot.  Perhaps my heavenly Father who is good and does good is about to warp the tracks of my life for my good—to draw me closer to himself than ever before.  Regardless, "we know that for those who love God all things work together for good, for those who are called according to this purpose" (Romans 8:28).  Let's remember that today.