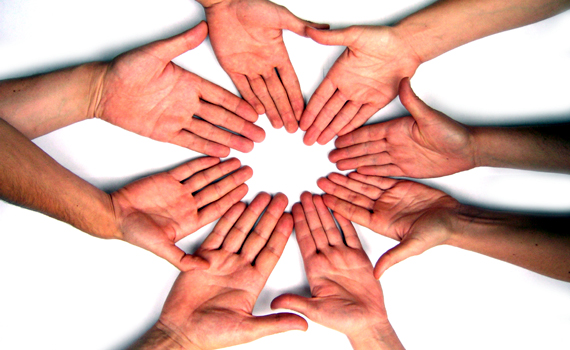 Engage (verb) — to involve oneself in or commit to something; to pledge oneself; to assume an obligation or responsibility; to enter into conflict.
Present your bodies as a living sacrifice, holy and acceptable to God, which is your spiritual worship.  Do not be conformed to this world, but be transformed by the renewal of your mind. (Romans 12:1-2)
Having discerned God's will for our lives, adopted God's way of thinking as our own, experienced the renewal that is available by casting off the old man of sin and clothing ourselves with Christ, our responsibility for the rest of our lives is straightforward—engage the world around us as living representations of the will of Christ, for the glory of God.
"You are the light of the world.  A city set on a hill cannot be hidden.  Nor do people light a lamp and put it under a basket, but on a stand, and it gives light to all in the house.  In the same way, let your light shine before others, so that they may see your good works and give glory to your Father who is in heaven." (Matthew 5:14-16)
"All authority in heaven and on earth has been given to me.  Go therefore and make disciples of all nations, baptizing them in the name of the Father and of the Son and of the Holy Spirit, teaching them to observe all that I have commanded you.  And behold, I am with you always, to the end of the age." (Matthew 28:18-20)
Present your bodies as a living sacrifice… (Romans 12:1)
I love Romans 12 because the Spirit does more than simply say, "Be living sacrifices."  He moves from the straightforward divine expectation to the realm of clear practical application.  What does a living sacrifice look like?  What is the face of transformed engagement?
Let love be genuine (12:9).
Abhor what is evil (12:9).
Hold fast to what is good (12:9).
Love one another with brotherly affection (12:10).
Outdo one another in showing honor (12:10).
Do not be slothful in zeal (12:11).
Be fervent in spirit (12:11).
Serve the Lord (12:11).
Rejoice in hope (12:12).
Be patient in tribulation (12:12).
Be constant in prayer (12:12).
Contribute to the needs of the saints (12:13).
Seek to show hospitality (12:13).
Bless those who persecute you (12:14).
Rejoice with those who rejoice (12:15).
Weep with those who weep (12:15).
Live in harmony with one another (12:16).
Do not be haughty (12:16).
Associate with the lowly (12:16).
Never be wise in your own sight (12:16).
Repay no one evil for evil (12:17).
Give thought to do what is honorable in the sight of all (12:17).
So far as it depends on you, live peaceably with all (12:18).
Never avenge yourselves (12:19).
If your enemy is in need, provide for them (12:20).
Do not be overcome by evil; overcome evil with good (12:21).
Know God.  Love God.  Show God.
Know God with your head.  Love God with your heart.  Show God with your actions.
Don't be conformed to this world, but be transformed by the renewal of your mind.  Don't just acknowledge that Christ has a will; involve yourself in it.  Commit yourself—heart, soul, body and strength—to be a living representation of the good news of Jesus.  Pledge your wholehearted allegiance to the King whose kingdom is not of this world.  Enter into holy conflict for the joy of others and the fame of God's name.
Engage the world around you today as a living sacrifice.