"Anyone can become angry.  That is easy.  But to be angry with the right person, to the right  degree, at the right time, for the right purpose, and in the right way—that is not easy." (Aristotle)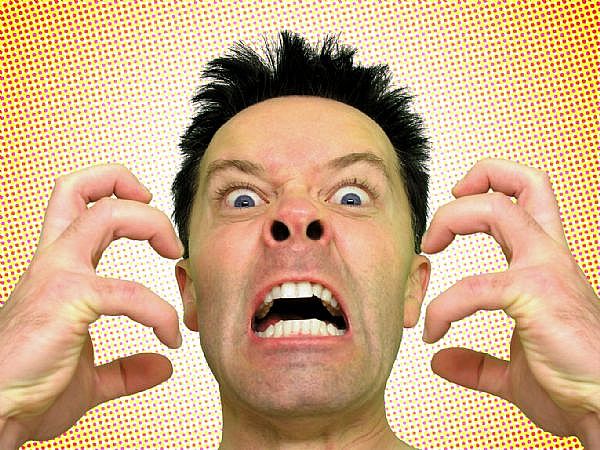 Most of us naturally respond to anger in one of two different ways:
The explosion (James 3:1-8; Matthew 5:21-22).
The implosion (Matthew 5:8; 15:19-20; James 4:1).
Both can be unhealthy, and even sinful.  Our Creator has given us some  strong warnings about the unrighteous potential of carnal anger.
Know this, my beloved brothers: let every person be quick to hear, slow to speak, slow to anger; for the anger of man does not produce the righteousness of God. (James 1:19-20)
A man of wrath stirs up strife,  and one given to anger causes much transgression. (Proverbs 29:22)
Let all bitterness and wrath and anger and clamor and slander be put away from you, along with all malice.  Be kind to one another, tenderhearted, forgiving one another, as God in Christ forgave you. (Ephesians 4:31-32)
The practical question, of course, is how?  Where do I start?  All true change for the better begins with repentance.  And when I'm willing to begin rebuilding on a foundation of repentance, I find wisdom throughout God's book to help me deal with my anger in a more godly way.
Sometimes, I just have to be willing to drop it! (Proverbs 17:14)
Regardless of my circumstances, I have to learn to hold it! (Proverbs 29:11)
I must consistently ask myself, "Am I listening?" (James 1:19)
The righteous heart closes the mouth and opens the mind (Proverbs 15:28).
Prudence means sometimes removing myself from the situation (Proverbs 22:3).
I must always remember: how I respond matters! (Proverbs 15:1).
My charge: always, always, always, speak the truth in love (Ephesians 4:15).
For more interactive outlines and mp3 recordings, be sure to visit the Sermons archive.
NOTE: Advertisements on the above player are randomly generated by the service provider and do not necessarily imply endorsement of the material advertised. Readers are always encouraged to apply the "Berean test" (Acts 17:11) to all that they see and hear.