"God asks no man whether he will accept life. That is not the choice. You must take it. The only choice is how." (Life Thoughts, Henry Ward Beecher)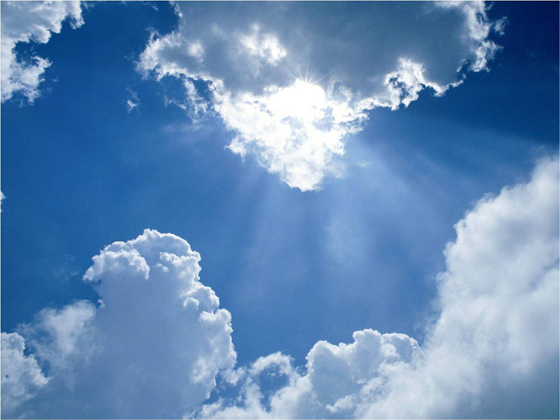 In October 2010, I preached a series of sermons entitled, "What Happens After We Die?" Our theme verse for the month was David's prayer in Psalm 39:4, "O LORD, make me know my end and what is the measure of my days; let me know how fleeting I am!"
The Bible is plain in its assurances that physical death will not be the end of our existence.  "The dust returns to the earth as it was, and the spirit returns to God who gave it" (Ecclesiastes 12:7).  Therefore, "fear God and keep his commandments, for this is the whole duty of man.  For God will bring every deed into judgment, with every secret thing, whether good or evil" (Ecclesiastes 12:14).
And yet, we do not have to fear that day.  Because of God's grace and mercy, there will be redeemed men and women of Christ who hear words, not of condemnation, but of eternal commendation.  "Well done, good and faithful servant.  You have been faithful over a little; I will set you over much.  Enter into the joy of your master" (Matthew 25:21).  What can we know about the eternal destiny of the saved?  To answer that question, consider some things you routinely did last week that you'll never do in heaven.
You drove past a cemetery (Revelation 21:4).
You turned on a light (Revelation 21:23-25).
You faced temptation (Revelation 20:9-10).
You locked a door (Revelation 21:8).
You saw an old person (1 Corinthians 15:52-55).
You visited a sick person (Revelation 21:4).
You took a pill (Revelation 21:4).
You shed a tear (Revelation 21:4).
You longed for God (Revelation 21:3).
Because of these simple reasons and more, if you miss heaven, you will have missed everything!
Other lessons in the "What Happens After We Die?" series of sermons include:
For more interactive outlines and mp3 recordings, be sure to visit the Sermons archive.
NOTE: Advertisements on the above player are randomly generated by the service provider and do not necessarily imply endorsement of the material advertised. Readers are always encouraged to apply the "Berean test" (Acts 17:11) to all that they see and hear.