"God asks no man whether he will accept life. That is not the choice. You must take it. The only choice is how." (Life Thoughts, Henry Ward Beecher)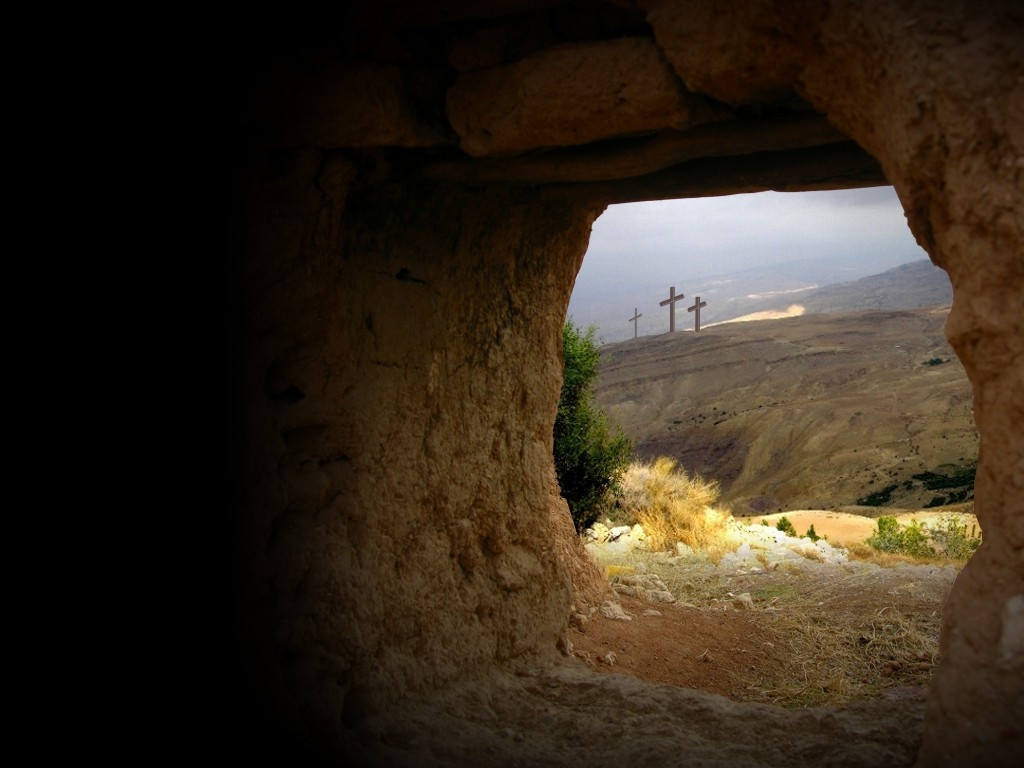 In October 2010, I preached a series of sermons entitled, "What Happens After We Die?" Our theme verse for the month was David's prayer in Psalm 39:4, "O LORD, make me know my end and what is the measure of my days; let me know how fleeting I am!"
In 1 Corinthians 15:52, Paul foretells a day that is yet to come, when "the trumpet will sound, and the dead will be raised imperishable."  In the Gospel of John, the idea of resurrection was not simply a matter of future promise.  In John 11:39, Jesus said, "Take away the stone" that had been rolled over the tomb of his friend Lazarus.  "He cried out with a loud voice, 'Lazarus, come out.'  And the man who had died came out" (John 11:43-44).
In John 19, we are told that Jesus' body was placed in "a new tomb" belonging to Joseph of Arimathea.  But on the first day of the week, "Mary Magdalene came to the tomb early, while it was still dark, and saw that the stone had been taken away from the tomb" (John 20:1).
These are written so that you may believe that Jesus is the Christ, the Son of God, and that by believing you may have life in his name. (John 20:31)
In spite of the grief and the disbelief documented in John 11 and John 20, the stones of death were taken away and resurrection was experienced.  These have been recorded and preserved that we might believe Jesus' promise in John 5:28-29.
"Do not marvel at this, for an hour is coming when all who are in the tombs will hear his voice and come out, those who have done good to the resurrection of life, and those who have done evil to the resurrection of judgment."
Assuming that he does not return before your death, one day, you also will hear the voice of the Son of God and come out of your tomb.  Regardless of what you enjoy or experience in this life, you want to be ready for that day.
Other lessons in the "What Happens After We Die?" series of sermons include:
For more interactive outlines and mp3 recordings, be sure to visit the Sermons archive.
NOTE: Advertisements on the above player are randomly generated by the service provider and do not necessarily imply endorsement of the material advertised. Readers are always encouraged to apply the "Berean test" (Acts 17:11) to all that they see and hear.