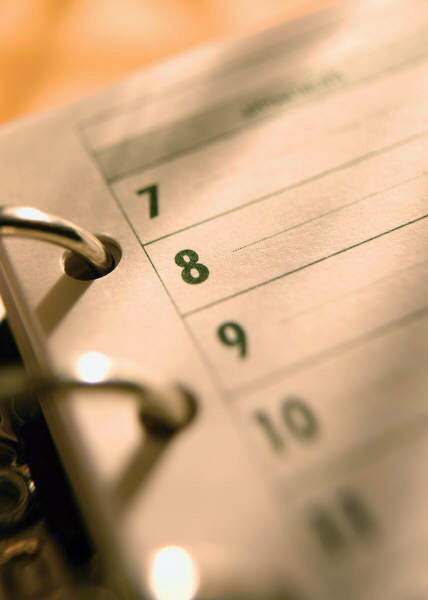 Some good thoughts below from Stephen Altrogge.
We live in the culture of the busy.   Do more, work more, be more productive.   Go to the bookstore and buy a book that tells you how to be 100% more productive in 50% less time.   Set goals, meet goals, destroy goals.   Wake up early, guzzle coffee, and get stuff done.
Our culture makes heroes out of highly effective people, and we find a lot of our identity in our productivity.   The more we produce, the better we feel about ourselves.   At least that's how I feel.
Unfortunately, I often carry this "be productive" attitude into my relationship with Jesus.   I feel like I'm more pleasing to Jesus when I'm doing more for Jesus.   But I don't think Jesus sees it that way.
In Luke 10, Jesus is spending time with Martha and Mary.   Luke 10:40 describes Martha in the following way:
But Martha was distracted with much serving.
Martha was doing a wonderful thing by serving Jesus.   Servants are great in the kingdom of God, and Jesus regularly emphasized the call to servanthood.   But Martha was distracted by serving.   Who was she distracted from?   Jesus.
What was Mary doing while Martha was being productive and efficient?   Sitting at Jesus' feet, listening to his teaching and delighting in his presence (Luke 10:39).   She wasn't getting anything done for Jesus, she just delighted in being with Jesus.
When Martha commands Jesus to command Mary to get up and serve, Jesus gently corrects her by saying:
"Martha, Martha, you are anxious and troubled about many things, but one thing is necessary.   Mary has chosen the good portion, which will not be taken away from her." (Luke 10:41-42)
Martha had gotten so caught up in doing that she forgot about delighting.   Serving Jesus became more important than delighting in Jesus.   Her priorities were backwards.
I've got a lot of Martha in me, and if I was there I would have probably received the same correction.   I often find myself more concerned about accomplishing and achieving than simply being with Jesus and delighting in his presence.   Don't get me wrong, I want to be zealous for good works (Titus 2:14), but I want my time in the presence of Jesus to take precedence over my performance for Jesus.
What about you? Any other "Marthas" out there?