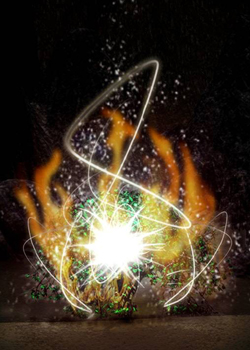 Jesus of Nazareth is presented in the New Testament of the Bible as the Christ, the Lamb provided by God, the Son of God, and Himself deity.   To validate those great claims, John's gospel documents seven key "I AM" statements of Jesus.
"I am the bread of life" (John 6:22-40)
"I am the light of the world" (John 8:2-18)
"I am the good shepherd" (John 10:1-30)
"I am the resurrection and the life" (John 11:1-27)
"I am the way, the truth, and the life" (John 13:36-14:6)
"I am the true vine" (John 15:1-8)
"Before Abraham was, I AM" (John 8:48-59)
Each of these statements carry implications—if they are true, they naturally imply certain things about Jesus, God, and the meaning of life.
Because they carry implications, our acceptance or rejection of Jesus and his claims carry natural consequences.   "Who do you say that I am?" (Matthew 16:15)   A serious question worthy of our utmost attention.   This sermon is an examination of Jesus' claims and an encouragement to build your life on them.
For more interactive outlines and mp3 recordings, be sure to visit the Sermons archive.
NOTE: Advertisements on the above player are randomly generated by the service provider and do not necessarily imply endorsement of the material advertised. Readers are always encouraged to apply the "Berean test" (Acts 17:11) to all that they see and hear.