For several years UCLA's Urban Simulation Team has been working on a virtual reconstruction of Jerusalem and the Temple Mount prior to the destruction of A.D. 70.   In collaboration with the Israel Antiquities Authority, they have put together a display at the Ethan and Marla Davidson Exhibition and Virtual Reconstruction Center in Jerusalem.
Below is a video clip—the model was created by Dr. Lisa M. Synder—showing what the Temple Mount and Herod's Temple would have looked like in the time of Jesus.
A couple of notes on what to look for:
The video approaches the Temple Mount from the southwest, giving a good feel for what the houses of the common citizens of Jerusalem would typically look like.
In the second scene are Robinson's Arch and Wilson's Arch—access points from the community dwelling places into the Temple complex.
The third scene is recreated from within the Royal Stoa, or the colonnade of Solomon (John 10:23; Acts 3:11).
The fourth scene is from within the Temple complex, looking at the Temple itself from the Court of the Gentiles.
You might also find these diagrams helpful from the ESV Study Bible
. (click to enlarge)
.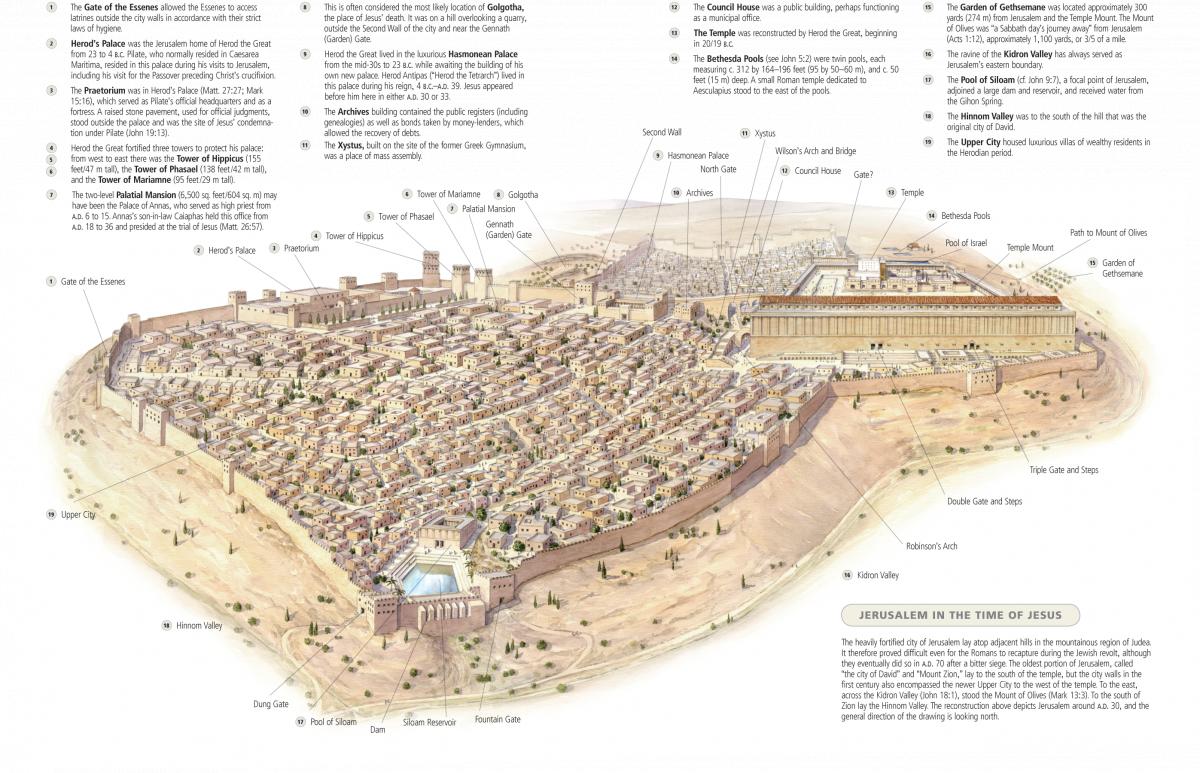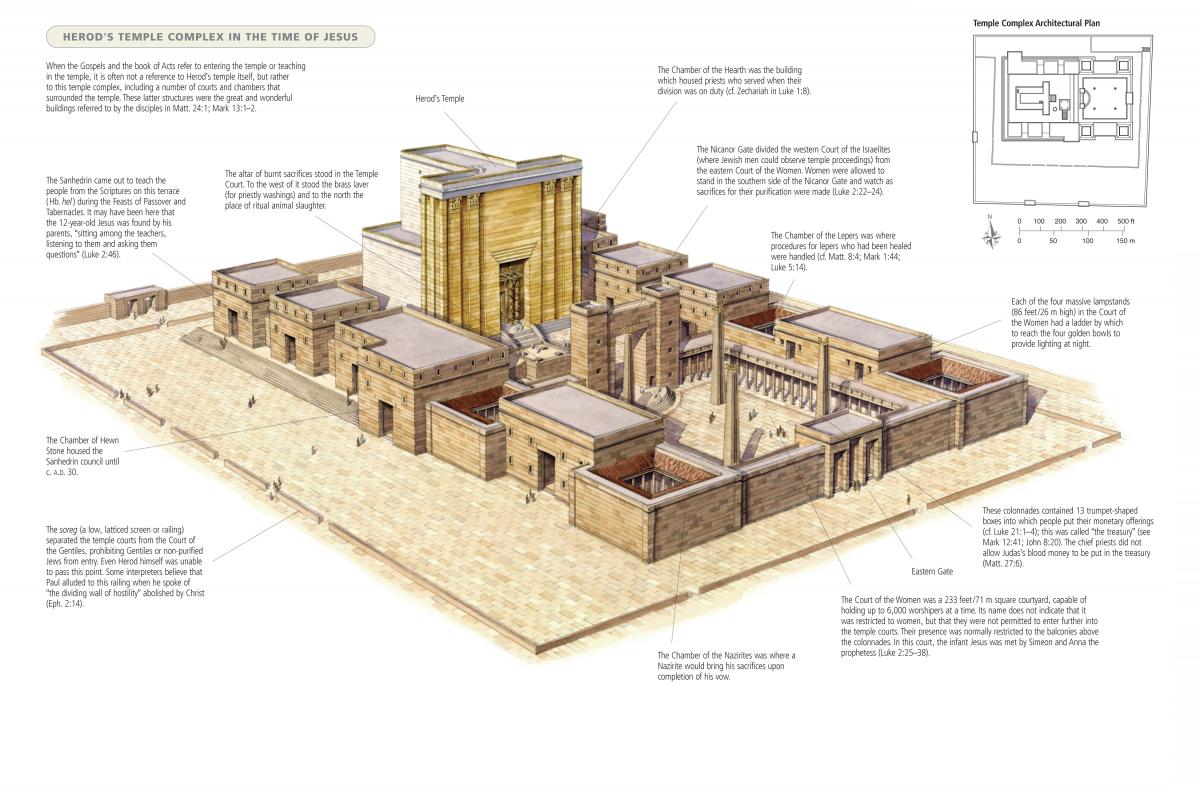 ht: Justin Taylor