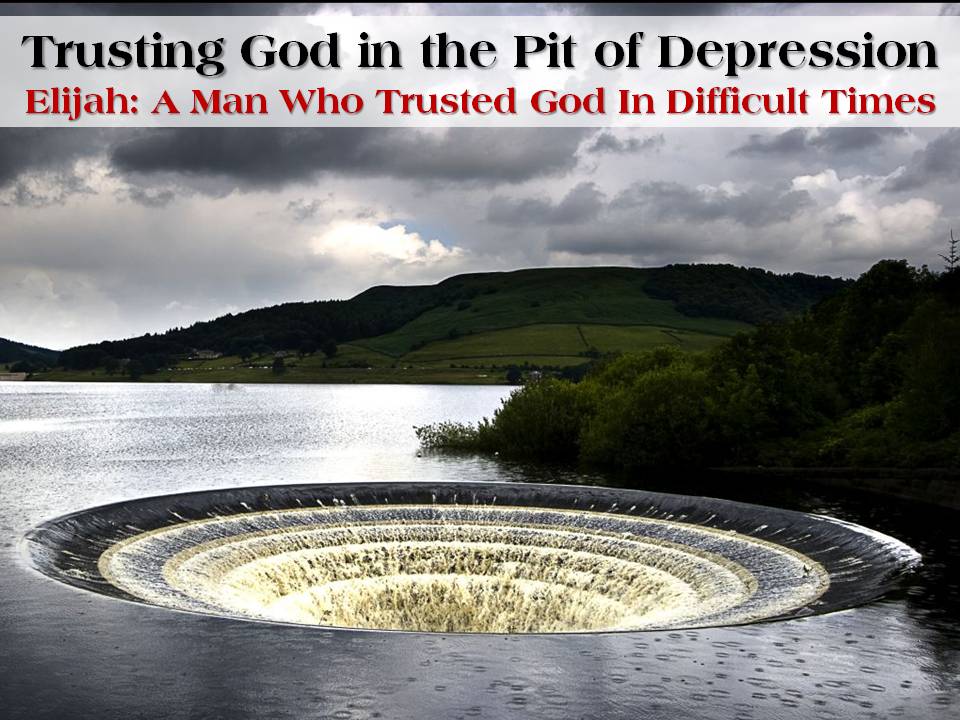 Elijah was a heroic prophet of God, no doubt.   He was a man of great humility.   But Elijah was also just a man—a human being, like you and me. He battled discouragement, despondency, and depression.   And on one occasion, he couldn't shake it.
Ahab told Jezebel all that Elijah had done, and how he had killed all the prophets with the sword.   Then Jezebel sent a messenger to Elijah, saying, "So may the gods do to me and more also, if I do not make your life as the life of one of them by this time tomorrow."   Then he was afraid, and he arose and ran for his life and came to Beersheba, which belongs to Judah, and left his servant there.

But he himself went a day's journey into the wilderness and came and sat down under a broom tree.   And he asked that he might die, saying, "It is enough; now, O Lord, take away my life, for I am no better than my fathers." (1 Kings 19:1-4)
Thank God that 1 Kings 19 gives us a glimpse into this dark (and relatable to) period in Elijah's life, because it provides godly insight we can use on the darker days of our own journey.   Elijah fell into the pit of depression.   But why?
Elijah was not thinking realistically.
Elijah separated himself from strengthening relationships.
Elijah was caught in the backwash of a great victory.
Elijah was physically exhausted and emotionally spent.
Elijah was lost in self-pity.
Thank God that he has also preserved his prescription plan for Elijah's complete recovery (1 Kings 19:5-21).
God allowed Elijah a time of rest and refreshment.
God communicated wisely with Elijah.
God gave Elijah a close, personal friend.
The key?   Elijah had to get his eyes back on God!
When difficult days come and the pit of depression looms near on the horizon, remember Elijah, and remember to look up!
Every good gift and every perfect gift is from above, coming down from the Father of lights with whom there is no variation or shadow due to change.   Of his own will he brought us forth by the word of truth, that we should be a kind of firstfruits of his creatures. (James 1:17-18).
For more interactive outlines and mp3 recordings, be sure to visit the Sermons archive.
NOTE: Advertisements on the above player are randomly generated by the service provider and do not necessarily imply endorsement of the material advertised. Readers are always encouraged to apply the "Berean test" (Acts 17:11) to all that they see and hear.