Good thoughts below from Andy Sochor: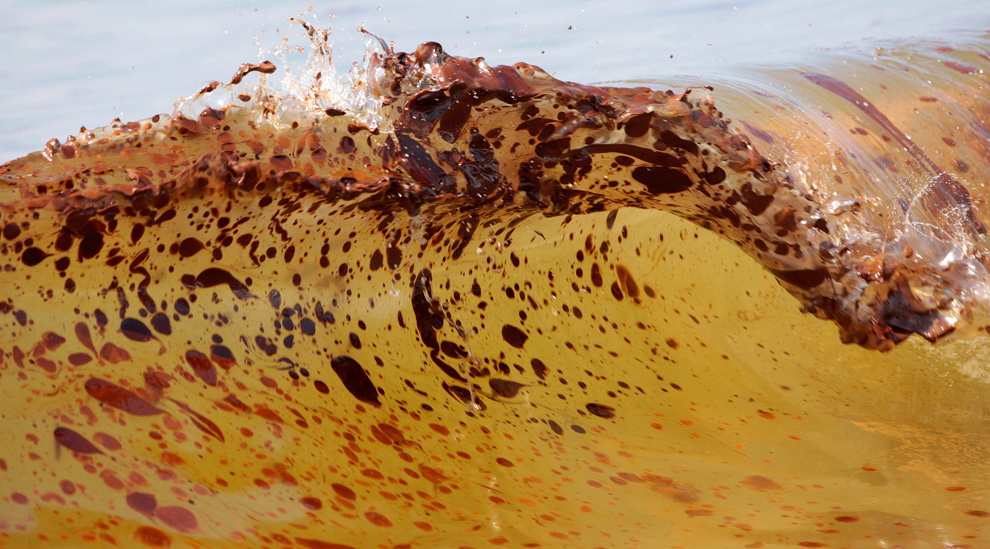 On April 20th, an oil rig exploded in the Gulf of Mexico causing oil to begin spewing into the water from the floor of the Gulf, about a mile underwater.   After more than eight weeks, the oil is still flowing.   BP is working to try to stop the leak while other efforts are underway to try to deal with this disaster both in the water and along the coast.
No matter what work is done at the surface to deal with the oil that has already spilled into the Gulf, all of the efforts will be in vain unless/until the leak is stopped.   The cleanup is important, but the cleanup will never be successful if the oil keeps spewing from the leak.
This disaster provides an illustration into the problem that we must deal with of sin.   James tells us that sin originates from our lusts.
"But each one is tempted when he is carried away and enticed by his own lust.   Then when lust has conceived, it gives birth to sin; and when sin is accomplished, it brings forth death" (James 1:14-15).
The terrible consequences of sin (death) should motivate us to correct the problem.   But we must start with our heart and make sure it is not in such a state as to prohibit us from overcoming sin.
"Watch over your heart with all diligence, for from it flow the springs of life" (Proverbs 4:23).
If we do not change our heart, we cannot hope to overcome sin.   The Proverb writer goes on to talk about the need to be pure in all that we say, all that we choose to see, and all that we do (Proverbs 4:24-27).   But if our heart is not right, we will be perpetually fighting a losing and unwinnable battle against sin.
As Paul said, we must become "renewed in the spirit of your mind" and be "in the likeness of God" (Ephesians 4:23-24).   If we want to clean up our lives and overcome sin, we must shut off the flow of lust from our heart.   We must do this with diligence.   The consequences of failure will make those of the Gulf Oil spill seem trivial.