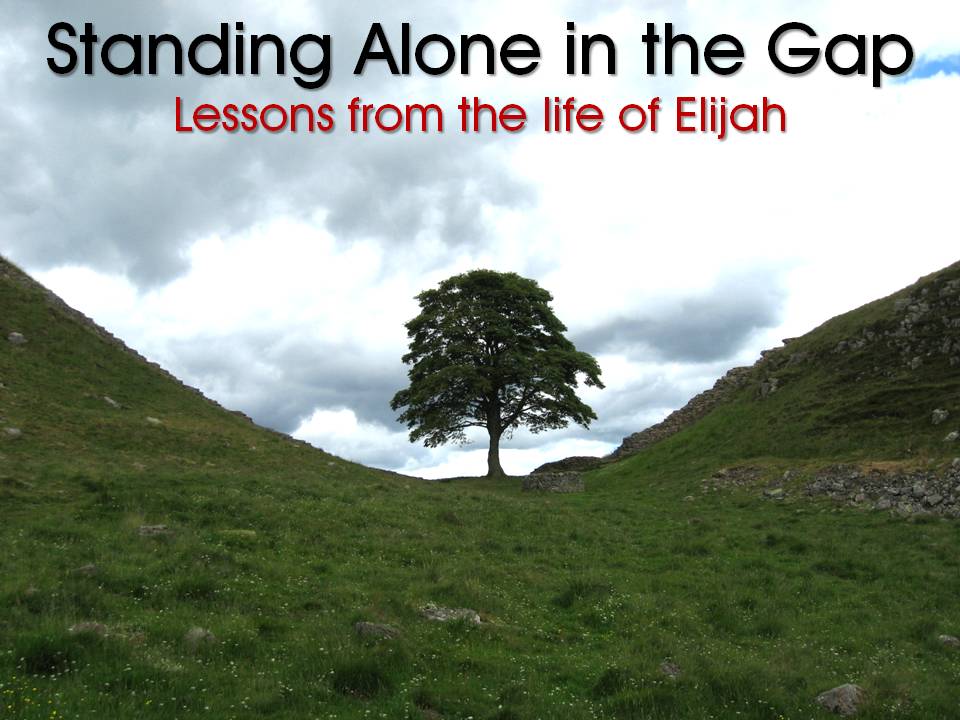 Now Elijah the Tishbite, of Tishbe in Gilead, said to Ahab, "As the LORD, the God of Israel, lives, before whom I stand, there shall be neither dew nor rain these years, except by my word" (1 Kings 17:1).
And so we are introduced to one of the Bible's great Old Testament prophets.   This is the first in a nine-part series of sermons exploring practical lessons from the life of Elijah, a "Stand-in-the-Gap" man of God.
Every person has a story.   Every story has a context.   This first lesson in the sermon series delves into the historical, cultural and spiritual context when Elijah stepped onto the scene.   What would it have been like to live during the days of King Ahab?   Why was a direct message from God even necessary during this point in history?   And why was Elijah uniquely qualified to fill the gap?
SERMON AUDIO :
Click the PLAY button for streaming audio
For more interactive outlines and mp3 recordings, be sure to visit the Sermons archive.