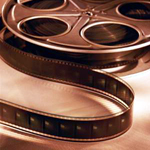 Thanks to the efforts and sacrifices of some very talented people, our Sunday morning adult Bible class at Laurel Canyon on The Life and Times of Jesus the Christ is freely available to watch online.
Week 16 — Jesus heals a demon-oppressed man and rebukes the Pharisees (Matthew 12) — is now available h
ere.
For the archive of previous Bible classes in this series, be sure to check out the Video page.