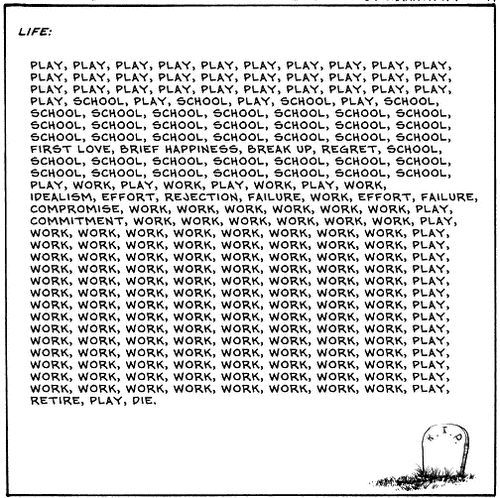 The Life Superhighway.
I'm cruising it.   So are you.   So is everyone else.
There is no turning around on the Life Superhighway.   No going back.
The journey will end for some today.   For others, the time to exit will be tomorrow.
When you come to the exit ramp that bears your name, you will stop.   Your journey on this earth will eventually end.   So will mine.
One of the key questions, when all is said and done, will be, "What verbs defined my time on the Life Superhighway?"
Might I make a friendly suggestion?   Take the challenge of David (and God) in Psalm 34 personally.   There is so much more to life as God envisioned than the picture above.   Use the Psalm 34 verbs as fuel for a fulfilling life:
BLESS.
MAGNIFY.
EXALT.
SEEK.
PURSUE.
LISTEN.

CRY.
FEAR.
TASTE.
SEE.
Carefully conform the universal verbs like WORK and PLAY around the Psalm 34 verbs, not vice versa.   Don't waste your life!   It won't last forever.