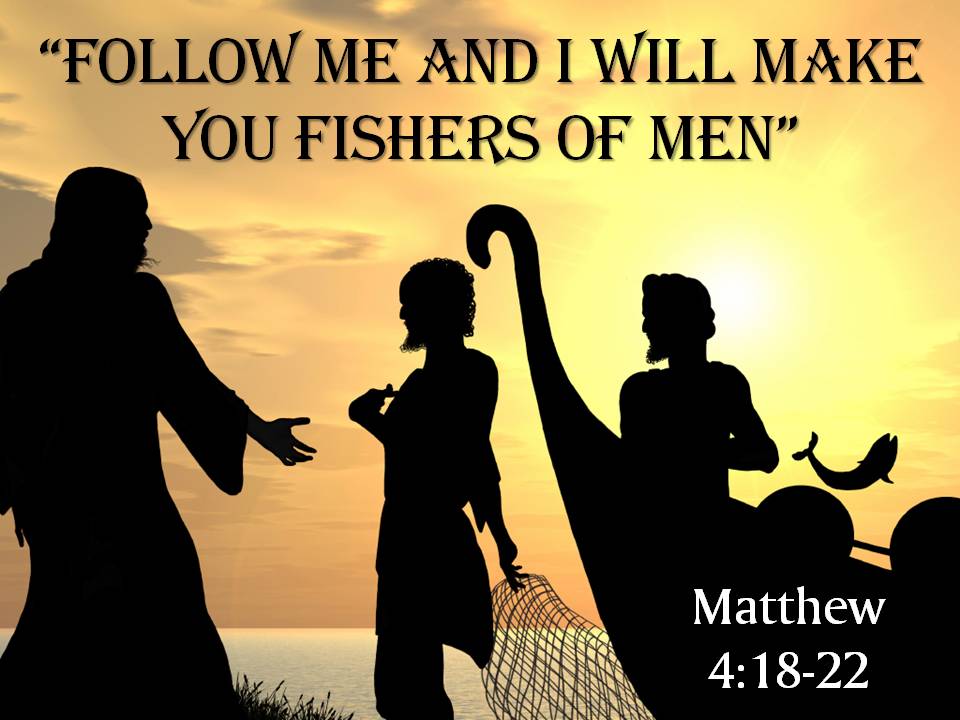 In Matthew 4:18-22, we are told:
While walking by the Sea of Galilee, he saw two brothers, Simon (who is called Peter) and Andrew his brother, casting a net into the sea, for they were fishermen.   And he said to them, "Follow me, and I will make you fishers of men."   Immediately they left their nets and followed him.   And going on from there he saw two other brothers, James the son of Zebedee and John his brother, in the boat with Zebedee their father, mending their nets, and he called them.   Immediately they left the boat and their father and followed him.
This lesson, taken from that text of Matthew's gospel, walks through the account in an effort to understand what Jesus said and why he said it to these four common fishermen.   But it also explores a practical question: if we are to be modern-day fishers of men, what must we do and be?
SERMON AUDIO :
Click the PLAY button for streaming audio