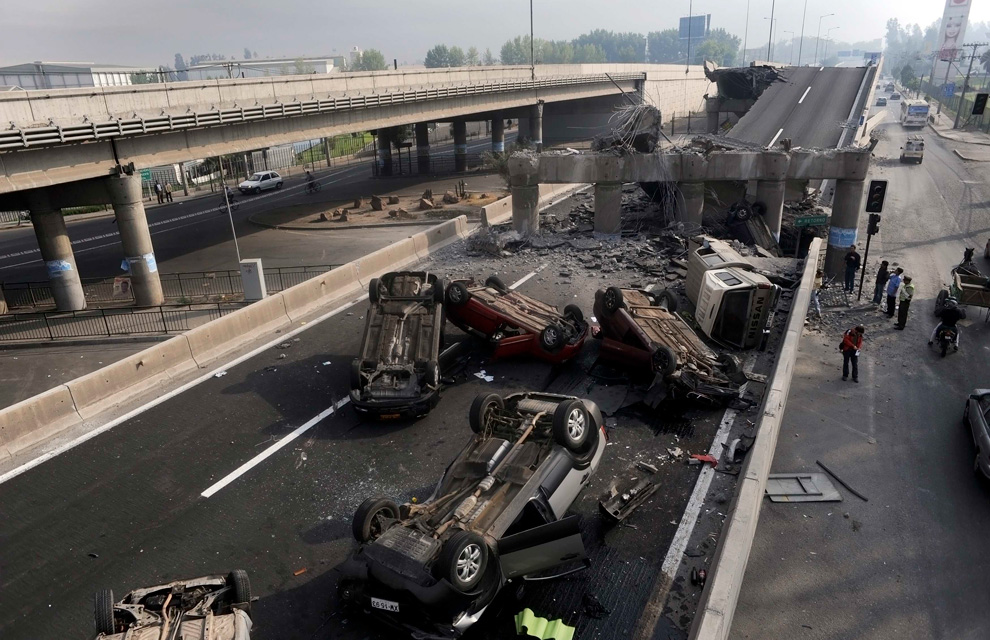 At 3:34 am local time, today, February 27th, a devastating magnitude 8.8 earthquake struck Chile, one of the strongest earthquakes ever recorded.   According to Chilean President-elect Sebastian Pinera, at least 120 people are known to have been killed so far.   The earthquake also triggered a Tsunami which is right now propagating across the Pacific Ocean, due to arrive in Hawaii in hours (around 11:00 am local time).   The severity of the Tsunami is still not known, but alerts are being issued across the Pacific.   The Big Picture blog will be adding pictures of the devastation throughout the day.
Let's pray for all who have been impacted in Chile and across the Pacific.   Let's continue to pray for those who are still recovering in Haiti.   But as we pray, let's also look in the mirror and reflect.
What if my time on earth had come to
an end at 3:34 am this morning?
What would have been left unresolved?
What would have been my last words to my spouse?
What would have been the last impression I left with my children?
What relationship rift would have been left unaddressed?
What war of words would have been left without reconciliation?
What burned bridge would have been left in shambles?
What trespass would have been left without an apology?
What secret sin would have been left unconquered?
What if you never woke up this morning?
Come now, you who say, "Today or tomorrow we will go into such and such a town and spend a year there and trade and make a profit"—yet you do not know what tomorrow will bring.   What is your life?   For you are a mist that appears for a little time and then vanishes.   Instead you ought to say, "If the Lord wills, we will live and do this or that."   As it is, you boast in your arrogance.   All such boasting is evil.   So whoever knows the right thing to do and fails to do it, for him it is sin.   (James 4:13-17)