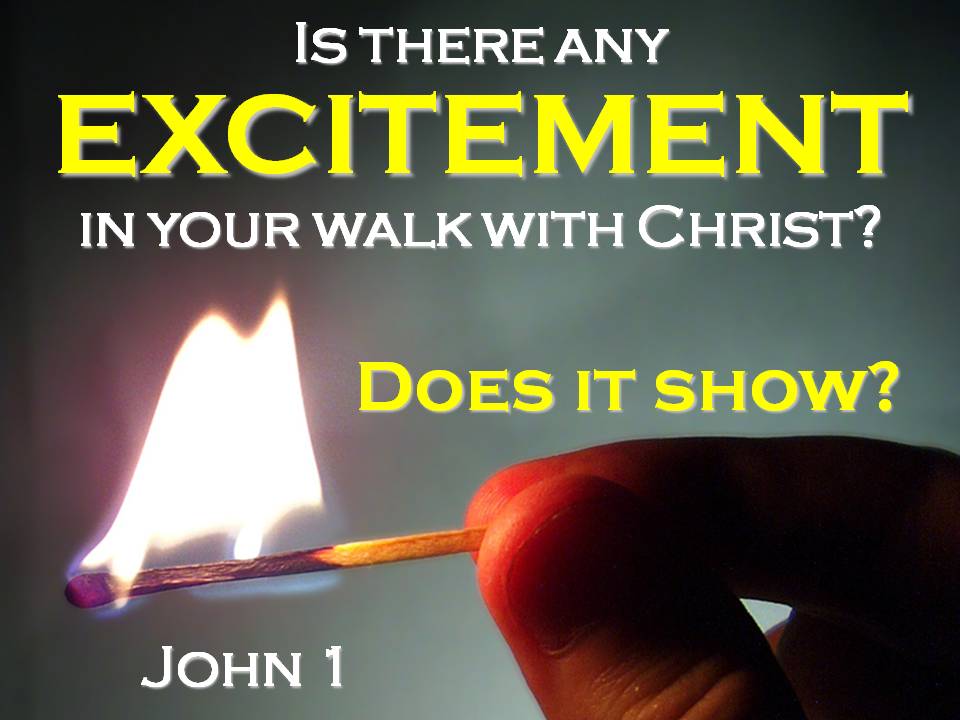 At a time when so many settle for "just enough," disciples of Christ must grow to the point that they desire MORE.   Our very beings must be lovingly and powerfully reshaped so that we passionately long for MORE of everything that God has to offer for our walk with Him.
How much excitement is there in your walk with Christ?   Does it show?
If you know that the fires of your excitement could use some fuel, John 1 is a great place to start.   Much can be learned from a careful examination of John the Baptist and those first men who were willing to leave everything and follow Jesus of Nazareth on the greatest of all adventures.
The good news is, Jesus is still looking for eager disciples.   "Come and you will see" (John 1:39).
SERMON AUDIO :
Click the PLAY button for streaming audio