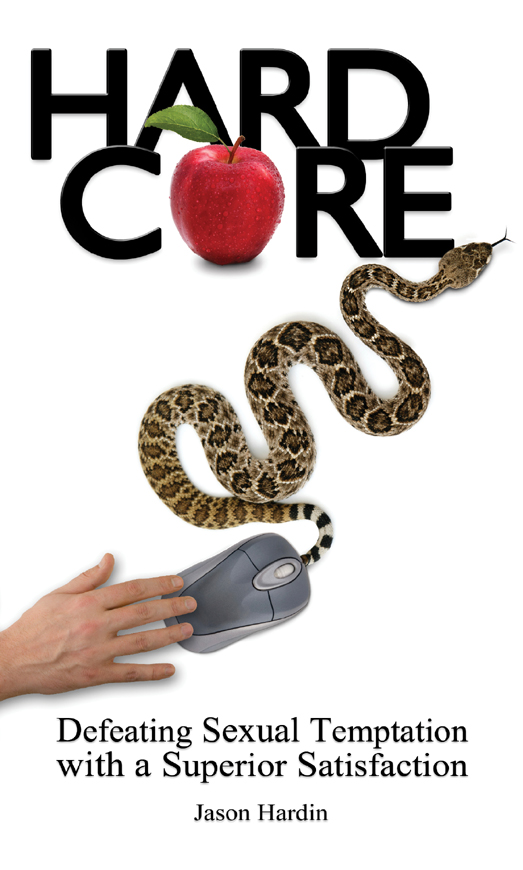 Here are three more reviews of Hard Core: Defeating Sexual Temptation with a Superior Satisfaction:
---
We live in the midst of a hyper-sexualized society.   We are constantly bombarded by messages flaunting sexuality, encouraging lascivious thoughts, and promoting sexuality and sexual fulfillment as the ultimate goal in life.   Life is made very difficult for those who would resist and attempt to reflect God's values in this society.
Hardin's Hard Core is a wonderful work of reminder and encouragement to stand up for what is right and true and holy in regards to sexuality.   Hardin does well at challenging societal attitudes toward sexuality and the rampant use of pornography, adultery, and general sensuality while strongly affirming the propriety of sexuality and its value in its proper context.   Copious Biblical references are cited to warn the reader regarding the dangers of sexual misconduct, to provide examples of sexual immorality committed and refused and their respective consequences, and to encourage believers to focus on making God the ultimate priority of life and not sexuality.
This is a great resource for anyone who is struggling with the idol of sexuality and sensuality in whatever form.
– Ethan Longhenry
---
In a world where sexual immorality rules and ruins marriages and homes, Jason deals head-on with the single most destructive device of Satan to destroy the lives of Christians everywhere.   Hard Core is more than a book about how to deal with these temptations; it's about making you aware of the warning signs, the startling statistics, and the realization that if you sit back and think everything is okay, then the battle is already lost. Every husband, wife, teenager, and pre-teen—no matter the sex—needs to read this book and understand that Satan has not stopped and will not stop at anything until he wins the heart of every committed Christian.
– Daniel Matthews
---
I can't say enough good about this book.   Jason addresses sensitive issues in a bold and beneficial way.   He allows the Bible to speak by including plenty of Scriptures for the reader's consideration.   Hard Core is a must-read for adults and young people alike.   Some might hesitate to introduce such material to young people, but children need to hear the truth about sex before their minds are negatively shaped by society.   Even from a young age, the world is bombarding youth with erroneous concepts surrounding this subject.   Jason does an exceptional job of handling this topic in a straightforward and respectful manner.
– Brent Moody
---
Click here for more info on Hard Core: Defeating Sexual Temptation with a Superior Satisfaction.