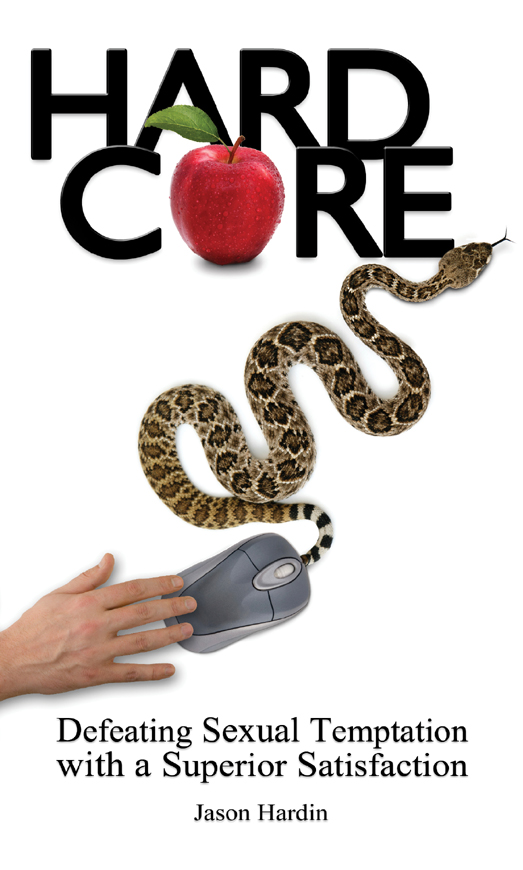 Jonathan Caldwell's review of Hard Core: Defeating Sexual Temptation with a Superior Satisfaction:
This is a timely book.   The amount of pornography on the Internet is unbelievable.   Furthermore, sexual immorality is creeping into television shows a little more every week.   Addiction to pornography is now as much a problem as alcoholism and drug abuse.   And just like those addictions, pornography will destroy the relationships you have with others.
What I like most about this book is its focus on changing your desire.   Hardin does not spend a great deal of time explaining how watching pornography is a sin.   There is no need to explain that.   If you are reading the book, you already know that and are probably looking for help, not condemnation.
He does take some time to talk about the consequences.   Chapter 10 is entitled "Counting the Cost" and Hardin lists two pages worth of his personal consequences should he let his life be consumed with such sinful activity.
Most people enjoy stats and this book does not disappoint.   Chapter 4 goes through the various stats associated with the pornography industry.   These stats range from income for the companies to the percentages of people who are actively looking for porn.   The numbers on Christians and pornography may surprise you.
He encourages those who struggle with this to emulate the behavior of Joseph, to learn from David's sin, and to follow Samuel's example in "hacking [sin] to pieces."   This book is not just what Hardin thinks should be said about addiction to pornography, but an explanation and organization of what the Bible says about purity, righteousness, and a desire to serve God above all other things.   He turns to Psalm 51 and Psalm 32 for their practical advice in dealing with sin, repentance, and forgiveness.
The main focus of the book is learning to crave God the same way we crave sexual satisfaction (or any other addiction).
One of the greatest tools in this book is the poem included on page 89 entitled, "There's A Hole in My Sidewalk" by Portia Nelson.   It is a great wake-up call!
The scriptures that are used in this short, but useful book are in the text, making this a more convenient read.   This book can be read in about an hour or two, but it can help for a lifetime.
I highly suggest this book to anyone who is tempted to watch, addicted to watching, or knows anyone who is fighting this battle.   This book can help.
Click here for more info on Hard Core: Defeating Sexual Temptation with a Superior Satisfaction.