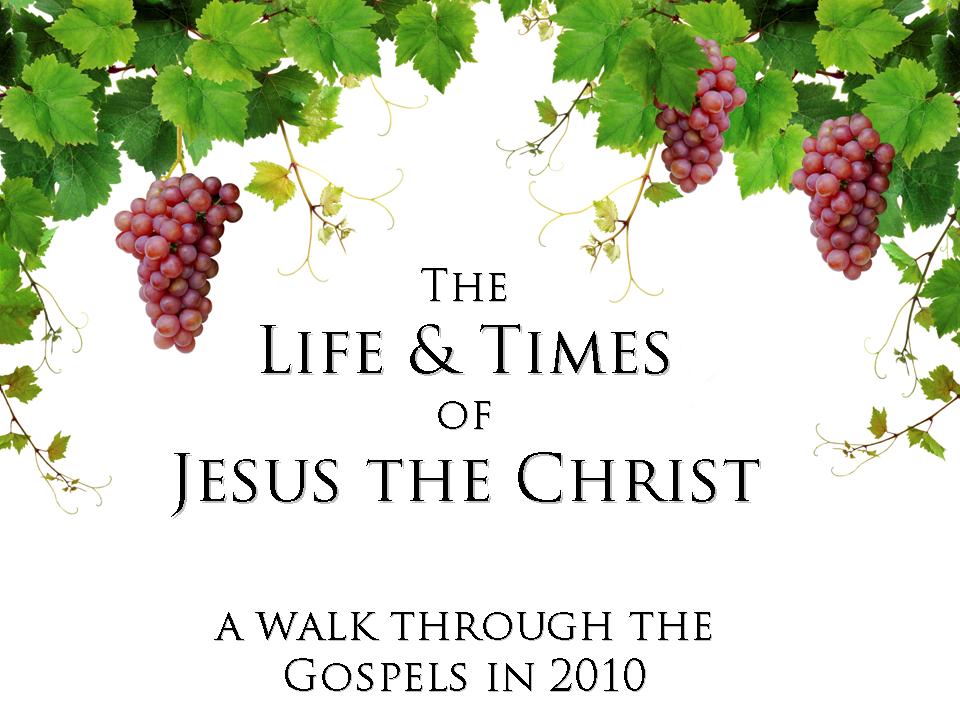 In our Sunday morning adult Bible class at Laurel Canyon, we are walking through the Gospels in 2010.   If you'd like to peek in or even follow along with us, here is the first quarter's worth (January-March) of material.   It includes:
A brief introduction to the four Gospels.
A 16-page chronological harmony of the four Gospels broken down with readings for the year.
Questions for the first 13 weeks of study.
I've encouraged the class to do each week's worth of reading and then think about that reading within the framework of six practical questions:
Do you see a basic theme in this week's section of the story of Jesus?
What are some key words from this week's portion of Scripture?
Take a moment to think of what the Gospel writers told you this week.   Why do you think they included what they did?   How do the details from this week build on what we have read in previous weeks?
How does this section of Scripture show Jesus to be a real Savior for real people?
Are there any other sections of Scripture that elaborate on what you read this week?
What did you read this week that needs to "abide" in you so that you can have life—as a branch of the vine, bear fruit to God's glory, and so prove to be Jesus' disciple?
Download The Life and Times of Jesus the Christ: A Walk Through the Gospels in 2010.
More to come tomorrow.