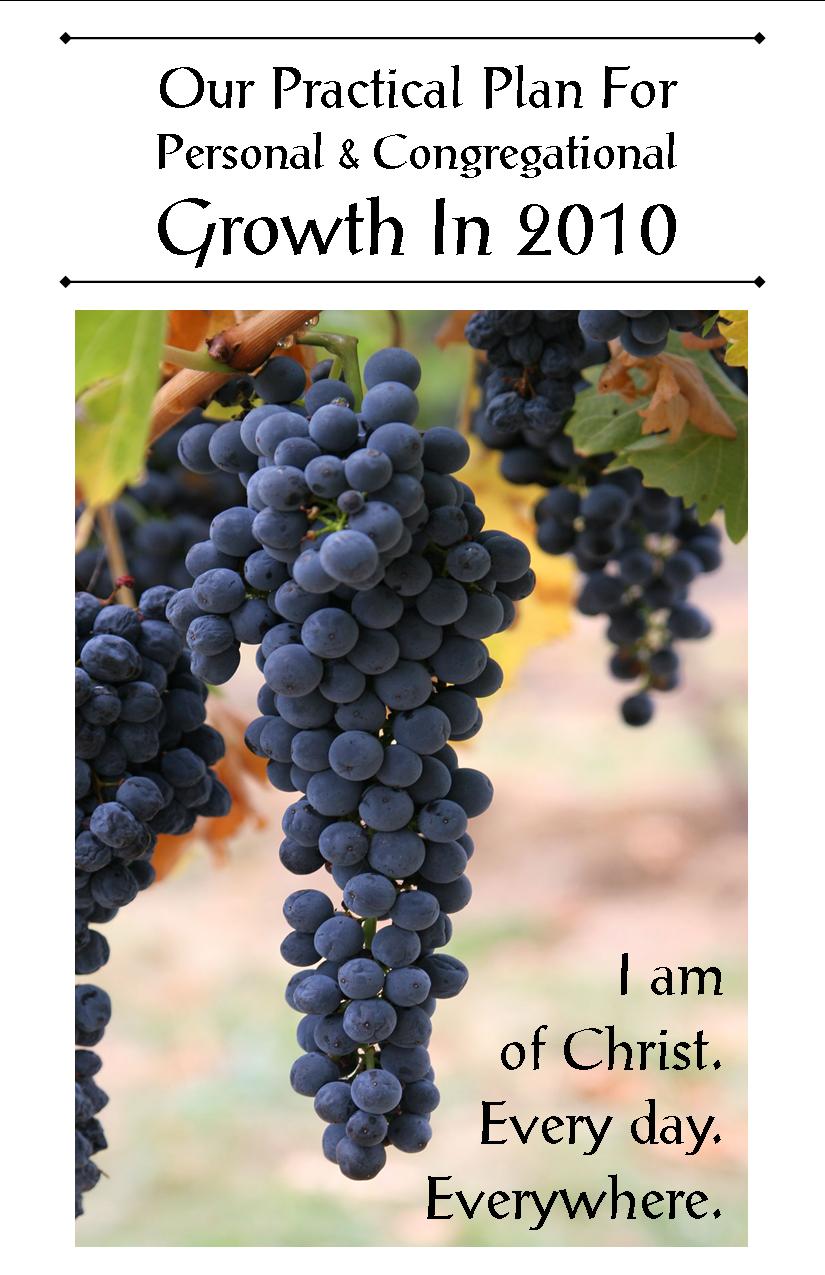 Every first Sunday of a new year at Laurel Canyon, we hand out a booklet detailing our practical plan for personal and congregational growth.   While some of the specifics obviously apply only to our local congregation, perhaps you could profit from some of the more individualized goals and suggestions in our booklet for 2010.
Our theme for the year is, I Am Of Christ. Every Day. Everywhere. It is rooted in Jesus' words from John 15:1-11, especially verse 5.
"I am the true vine, and my Father is the vinedresser.   Every branch in me that does not bear fruit he takes away, and every branch that does bear fruit he prunes, that it may bear more fruit.   Already you are clean because of the word that I have spoken to you.   Abide in me, and I in you.   As the branch cannot bear fruit by itself, unless it abides in the vine, neither can you, unless you abide in me.   I am the vine; you are the branches.   Whoever abides in me and I in him, he it is that bears much fruit, for apart from me you can do nothing. If anyone does not abide in me he is thrown away like a branch and withers; and the branches are gathered, thrown into the fire, and burned.   If you abide in me, and my words abide in you, ask whatever you wish, and it will be done for you.   By this my Father is glorified, that you bear much fruit and so prove to be my disciples.   As the Father has loved me, so have I loved you.   Abide in my love.   If you keep my commandments, you will abide in my love, just as I have kept my Father's commandments and abide in his love.   These things I have spoken to you, that my joy may be in you, and that your joy may be full."
My emphasis on Sunday morning to our members was, you've got to WANT to grow in 2010! The scheduled opportunities (assemblies of worship, Bible classes, reading calendars, gospel meetings, our youth lectureship, the targeted men's and women's studies) are like a trellis—a frame or structure used to support a growing vine and its branches.   They will not, on their own, cause people to grow any more than trellises will grow vines.   These opportunities will form a framework or structure for 2010 that can enhance and encourage growth in individual lives.   But true growth in Christ will happen on a personal basis.   If you are going to grow to God's glory in 2010, it will require conviction, character, and discipline on your part.
It will be relatively easy to call yourself a "Christian" in 2010.   There are some "Christian-type" things that might even come easily and naturally to you.   But to be truly "of Christ" … now that's a different story.
If I am "of Christ" in 2010…
I will be intimately connected with him (Romans 11:17).
I will draw new life and identity from him (John 1:4).
I will abide in him (John 15:4).
I will depend on him for everything (John 15:5).
I will filter all things through him (Romans 12:1-2).
I will trust his providential pruning (John 15:2).
I will bear the fruit of his Spirit (Galatians 5:22-23).
I will thirst for his words (John 15:7).
I will fertilize my life with prayer (John 15:7).
I will follow his loving and wise direction (John 15:10).
My Father will be glorified (John 15:8).
My joy will be full (John 15:11).
Those are the truths we aim to cling to, grow in, and pass along throughout 2010.
Download our 2010 Practical Plan for Personal and Congregational Growth booklet.   To God be the glory!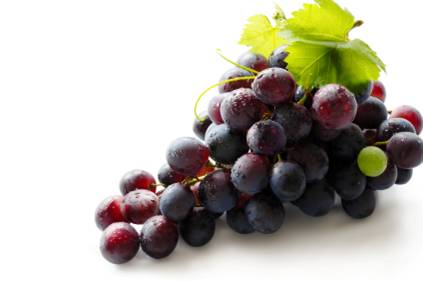 UPDATE: the audio of the accompanying sermon is now available HERE.