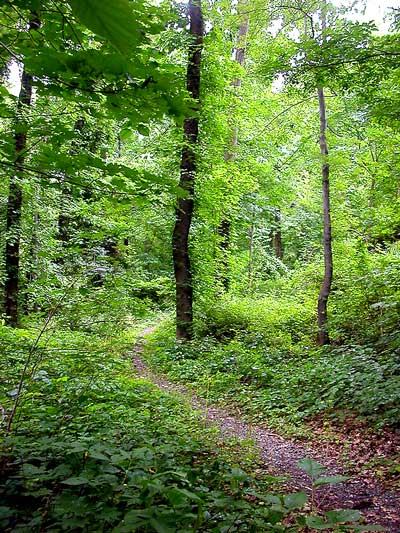 Our Creator has clearly revealed for all of humanity the pathway of holiness and integrity. While the trail at times may appear to be overgrown with the weeds, thistles, and thorns of this world, if we will take the time to carefully look, God's better way can still be discerned. He continues to anxiously watch the trail. Even when it comes to those who have forsaken His counsel, the Father waits for penitent prodigals (Luke 15:20).
Any hiker interested in living to hike another day takes the time to think before he begins. He consciously makes an effort to look before he steps. He recognizes that traveling off the "beaten pathway" may very well lead to danger.
Similarily, God has placed periodic warning signs for each of us as we make our way on this side of eternity. The sign we have come upon this afternoon is Proverbs 4:26-27. The Trailblazer encourages us toward conscious efforts throughout the day. Think before you speak. Think before you step. Think before you act. Think before you commit.
Put God's wisdom to practice and He has promised that you will find a sure pathway for your feet.